funding information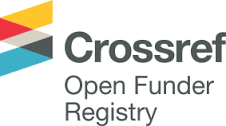 IUCr Journals publish a Funding information section in journal articles. The section aims to help authors comply with the reporting requirements of funders. It includes information on funders and grant/award numbers. Authors are asked to supply this information either (a) when using author tools (e.g. the Word template, publCIF or publBio), (b) during the submission process, or (c) at the proof stage.
Funding information is requested via our funding widget (see below). It is important that all sources of funding are included.
In the funder window, enter the funding body name; a pulldown list will appear as you type.
Choose any sub-institutions/organizations and enter all related grant/award numbers.




Repeat this process for every funder who contributed financial support.
When all funders have been entered, check again to be sure the funders listed are complete.
Articles also include an Acknowledgements section but this should only include information such as the contributions of non-authors and declarations of interest etc. Funding information should not be included in the Acknowledgements section.
The benefits of acknowledging funding sources include the following:
It may help to increase the chances of securing future funds. An important consideration in funder evaluation is acknowledgement of funder support.
It increases visibility of work. Funding data are made available via Crossref for analysis by funding bodies and other interested parties.
It increases funding transparency. By accurately recording funding information, the transparency of research funding is increased, and funding bodies can track the impact of their support.
It helps IUCr Journals identify any articles that need direct deposition into repositories such as PubMed Central.
Useful links: